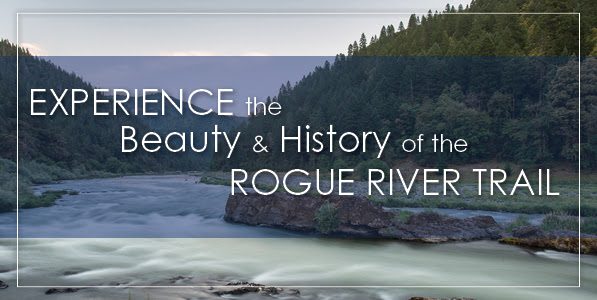 What made one of our greatest American authors love the Rogue River?
The days are getting longer, and I think we can all agree that the time for hibernation is over! The first day of spring is just a few days away and the natural world is already transitioning. The call of the wild has begun, your destiny is already in motion.
The adventure of your life is just a few clicks away, are you ready? The experience of the Wild Rogue and the hunt for Steelhead is like nothing else on this great green planet.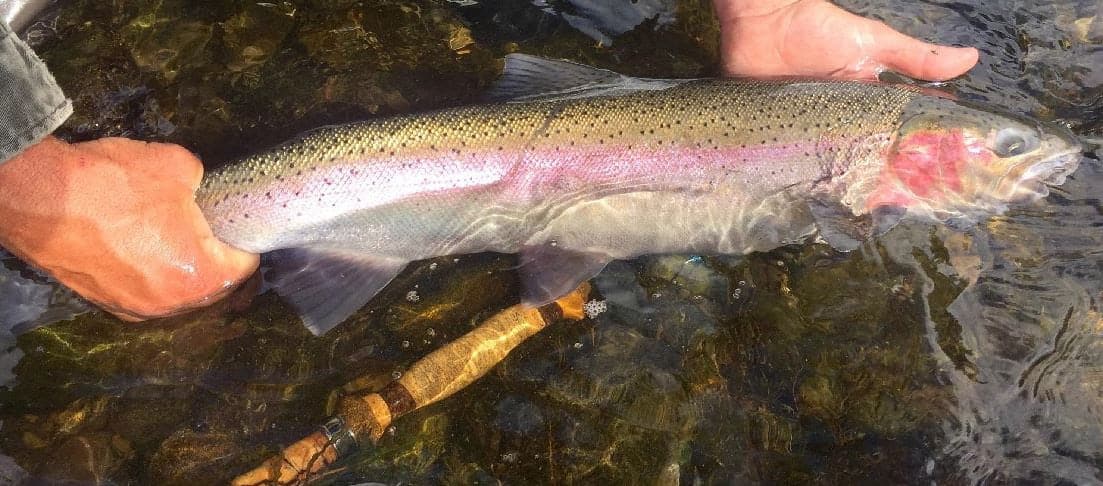 The author Zane Grey, who is known for writing about epic adventures and wild new frontiers, was so enthralled by the Rogue River that he bought a mining claim right on the river and built himself a cabin. He was an avid fly fisherman and realized there was something different about the Steelhead in this particular river, and he traced these characteristics to their origins.
Though nearly a century has passed, the wild nature of the Rogue heeds the ancient call. You can hear it too in this passage from The Rogue Feud, written by Zane Grey, originally published almost a hundred years ago in 1929…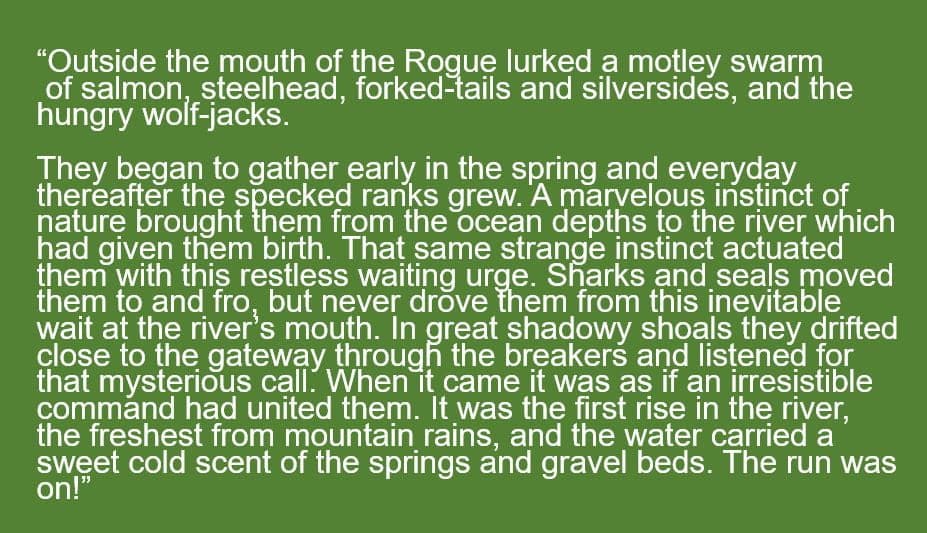 Even now as you read this email, the Steelhead are gathering and preparing for their journey up the Wild Rogue River! Will one of these silver flashes catch your fly? Can you hear the familiar ZING of your line as the Steelhead retreats? The fight is on, run and reel, wait and be patient.
Located in beautiful southern Oregon right on the Wild & Scenic Rogue River, Morrisons Rogue Wilderness Adventures and Lodge has catered to many fishermen in pursuit of that silver shimmer. Since the Lodge was built in 1946, many fishermen have come from all over the world to face off with the Steelhead that come into the Rogue River from the Pacific Ocean. You see, Steelhead are known as anadromous fish. This means that while they may be born here in the Rogue River, they actually grew up swimming in the open waters of the ocean. This makes them strong and cunning, a fun catch indeed!
For over 2 decades, Morrisons Rogue Wilderness Adventures and Lodge has been the only Orvis endorsed Fly Fishing Lodge in Oregon. We pride ourselves on offering world-class fly fishing trips and our ability to cater to anglers at every skill level, from the beginner to the most experienced fly caster.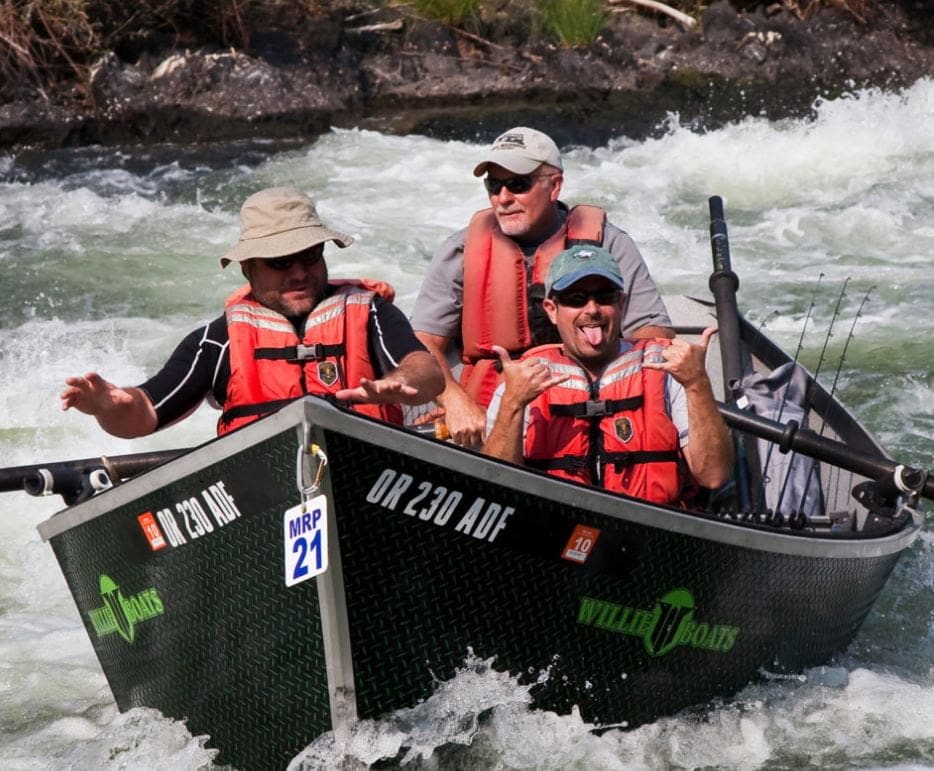 What are you waiting for? Heed the call! Book your fishing trip today and experience peak Steelhead season this fall.