Why Choose Us
Choose Morrisons For Your Fishing Trip
Morrisons has fished the mighty Rogue River for over 70 years, and our knowledge is as plentiful as the fish in the water. You won't find a more complete, instructive and fulfilling fishing trip anywhere else.
The Lodge
Morrisons started as a steelhead fishing lodge in 1946. River guide and lumber mill worker Lloyd Morrison had several fishing clients who liked to fish the Middle Rogue. He dreamt of building a lodge to accommodate these anglers, but building supplies were limited because of World War II. With the help of some San Francisco clients, Mr. Morrison built his lodge. He later added a cabin and moved two small houses onto the property.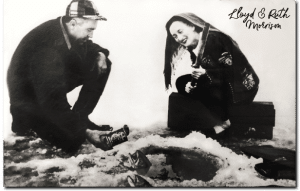 In 1964, BA and Elaine Hanten purchased Morrisons Lodge and moved in with their three children. They started guiding, cooking and transforming the lodge into a resort. However, in December of that year, the Rogue River flooded and wiped out the cabins. The water rose so high in the main lodge that it flowed above the fireplace mantel. Fortunately, the lodge survived. With the help of a disaster loan, the Hantens repaired the main lodge and built three new cabins on stilts.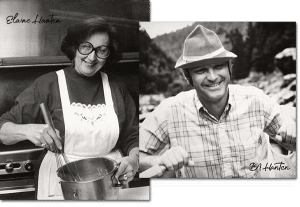 The River
For many decades, the Wild and Scenic Rogue River has been known worldwide as one of the most incredible places to fish for steelhead and salmon, with over 215 miles of fishable water. Over the years, the removal of dams has created a free-flowing river from the hatchery at Lost Creek Lake to the Pacific Ocean, resulting in a variety of fish.
Steelhead fishing has been the main attraction on the Rogue for several years. The river is also home to half-pounders, which are immature steelhead that have gone to the ocean and return to the river before reaching adult size. They are tenacious fish found only on three rivers in the United States: The Eel, the Klamath and the Rogue River.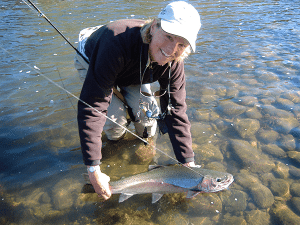 Morrisons offers two main types of fishing trips for anglers, so you can enjoy world-class fishing on the Rogue with an outfitter that specializes in this amazing river.
Middle Rogue Fishing Packages
If you choose one of our Middle Rogue fishing packages, you'll enjoy a hearty breakfast before setting out on your Orvis-endorsed fly fishing trip. Our single day of fly fishing on the Middle Rogue includes guided instruction from our experienced team. If you choose our multi-day fly fishing package, you'll receive guided fishing and instruction, equipment, breakfast, lunch and dinner. Then at night you'll relax at Morrison's Lodge before heading out the next morning.
Wild & Scenic Canyon Trips
Unlike other outfitters, our 3 and 4-day lodge-to-lodge fishing trips include a family-style meal. Anglers then relax in the rustic seclusion of a wilderness lodge which features double occupancy cabins with private baths. So when you fish with Morrisons, you experience the rugged outdoors and the comforts of home all wrapped up in one experience.
Expert Guides
Morrisons' fishing guides are teachers of many fly fishing and conventional style fishing techniques, so you can either fine tune your current skills or learn something new. Our guides have fond memories of their own fishing adventures on the Rogue River, and they'll give you a personal, behind-the-scenes perspective on the river. Gear is also provided on all of our trips so even novice anglers feel at ease.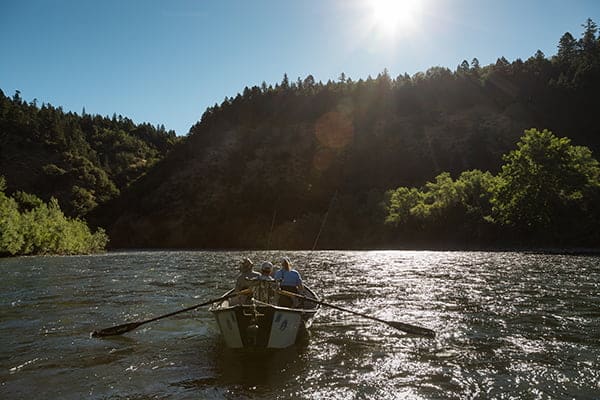 When You Fish, Fish With Morrisons!
Morrisons has specialized in salmon and steelhead fishing trips on the Rogue River since 1946. We have a long history with the Rogue and we want to share it with you.