We are currently experiencing a larger than normal volume of phone calls.
If you are able to, we would greatly appreciate making your reservation with us online.
If you have any questions for us, please send us an email at info@wildrogue.com. Thank you.
Wild & Scenic Fishing Adventures
Morrisons Rogue Wilderness Adventures has specialized in salmon and steelhead Rogue River fishing trips since the early 1970s. Our staff of seasoned guides are experts in a variety of salmon and steelhead fishing techniques: fly fishing, spin casting, bait bouncing, and pulling plugs. All boats, fishing rods, and tackle – as well as bait and flies – are furnished by the guides. All trips are in the Wild & Scenic section and offer lodge to lodge accommodations. There is one guide per boat, so, In order to provide the kind of individual instruction, we prefer each boat holds only two fishermen. Our McKenzie-style drift boats are truly the "Rolls Royce" of river crafts. Passengers relax in the luxury of comfortable bucket-type seats with backrests. The guide sits behind where he can give instruction and watch the rod tips for the tell-tale bite.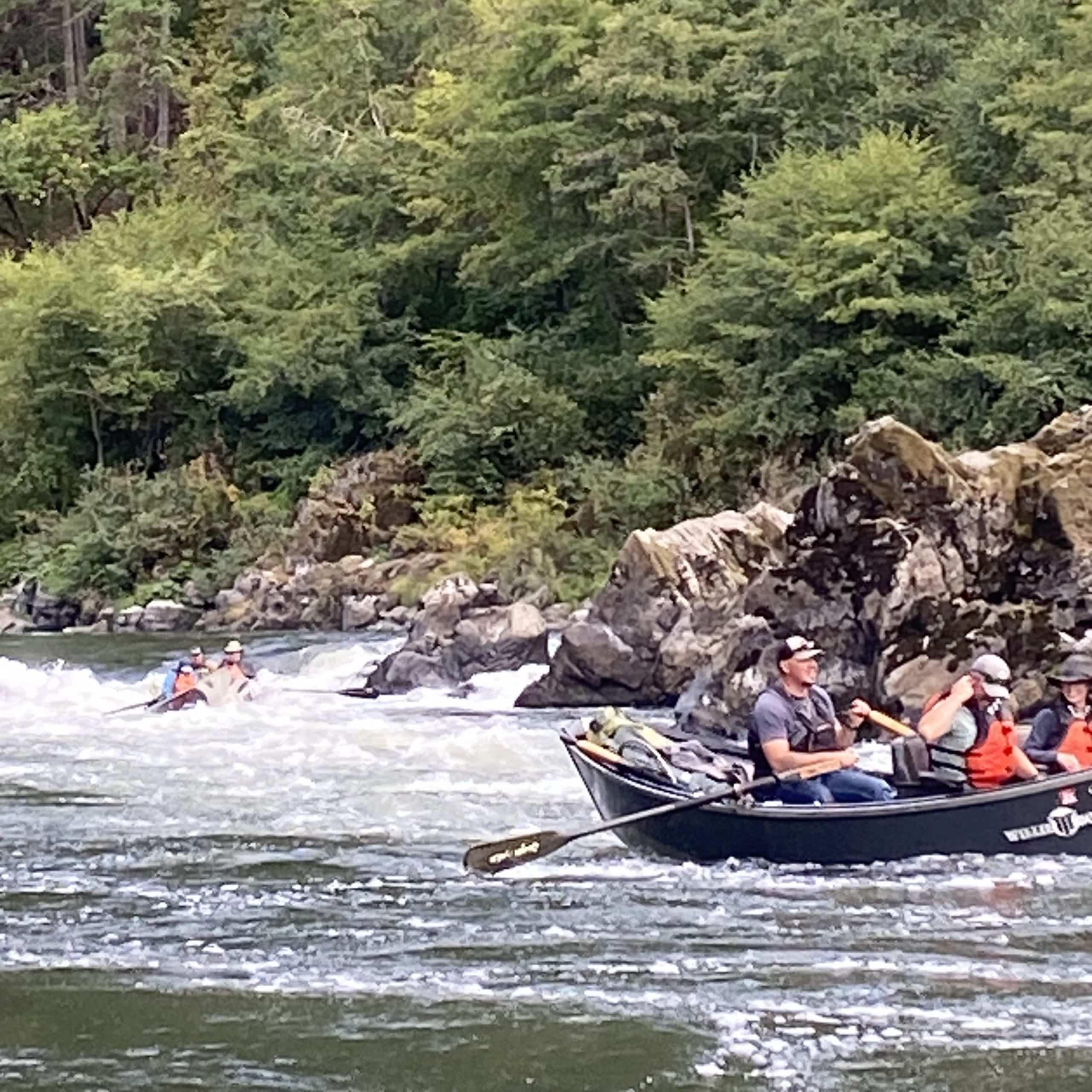 Adults: $2,469.00*
Book Now
Trip Details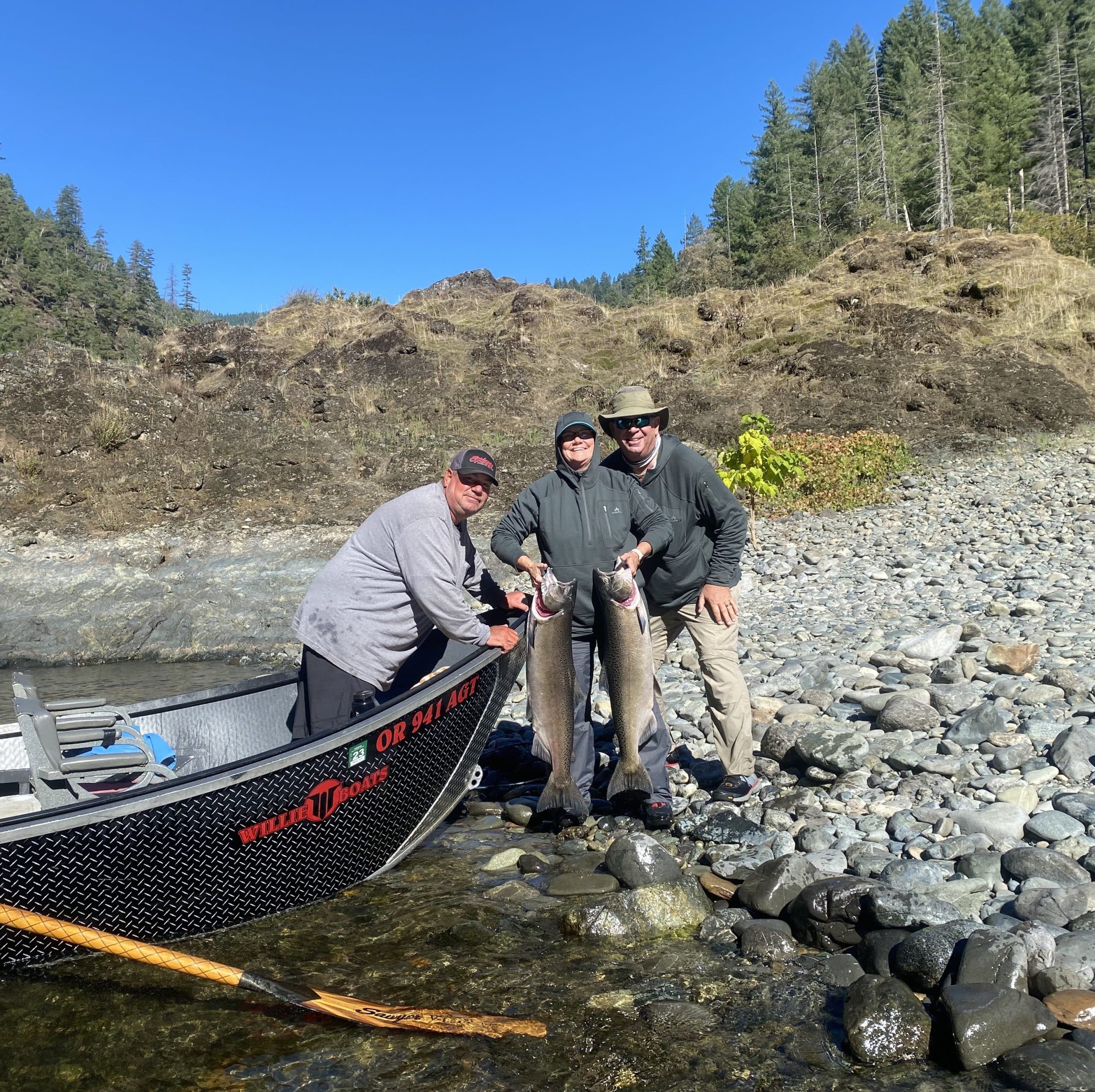 Adults: $2,719.00*
Book Now
Trip Details