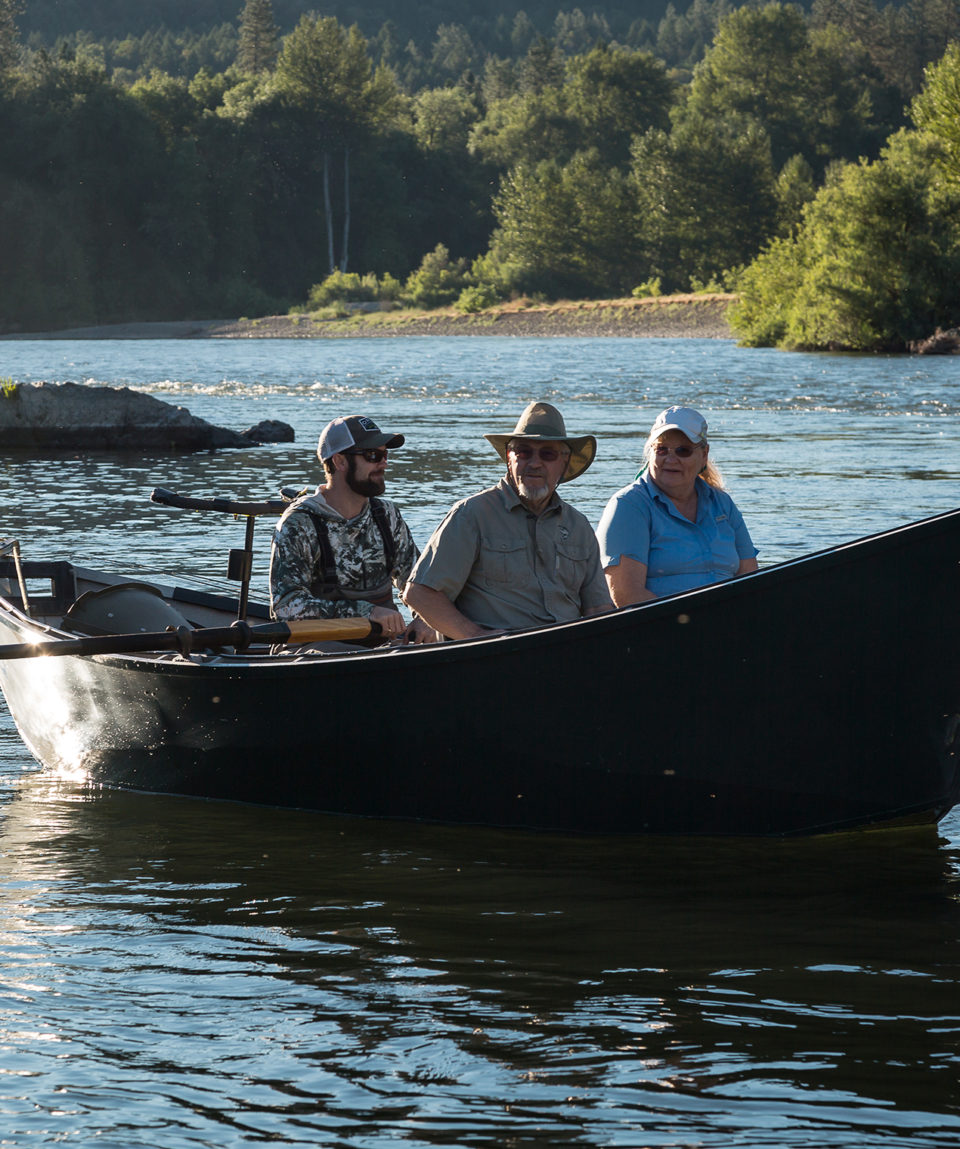 Single Day of Fishing
Ready to try your hand at fishing? Our seasoned guides are experts in a variety of salmon and steelhead fishing techniques, including spin casting, bait bouncing and pulling plugs. All boats, fishing rods and tackle – as well as bait and flies – are furnished by the guides. During your Orvis-endorsed day trip, you'll see the Rogue River up close and get hands-on instruction. Starting early in the morning, our guides will show you the best in local fishing on this incredible river. As the fog lifts and the wildlife start to stir, the river will change from calm to boisterous. A famous Rogue River steelhead may hit your line and will give you a memorable experience as you fight it and eventually bring it alongside the boat.
Includes guided day of fishing and lunch at Morrisons Lodge.
Single Day Fishing Trip
Conventional Fishing
Double Occupancy: $275*
Single Occupancy: $480*
* Trip price subject to 3% BLM fee and $10.00 USFS per person user fee.
Vacation Style Holiday Type

Activity Level
All about the Single Day of Fishing.
Trip Dates
Click the Check Availability & Book Now button above to see available trip dates or call 1-800-336-1647.
Trip Details
Duration: One day
Fish Species: Salmon & Steelhead
Season: August 20th-November 10th
Age: Typically adults, but mature youth are welcome
Start: 6:30 am at Morrison's Rogue River Lodge near Galice, Oregon (Please arrive at Morrison's Rogue Wilderness Lodge by 6 am and check in with the office staff.)
End: Between 4-5 pm back at Morrison's Rogue River Lodge
What's Included: Drift boat and guide, rods & reels, flies and gear, lunch, beverages, and transportation to and from the river.
Not Included: Oregon fishing license and guide gratuity.